SAK Environmental Celebrates 10 Years in Business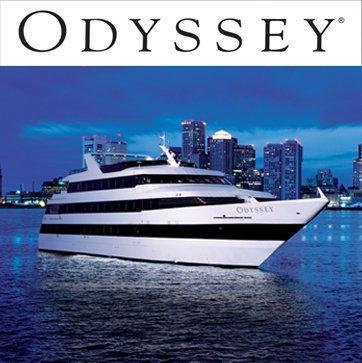 SAK Environmental commemorates 10 years of business success! Employees and guests celebrated with dinner and a cruise in Boston Harbor aboard the Boston Odyssey.
Starting as a small one person office and growing to annual revenue over $1M, SAK Environmental has expanded over the past ten years.  One thing that has not changed however is how we do business; our very first customer continues to do business with us today.  Repeat and referral business are what keeps SAK Environmental engineers & scientists busy.  Since its founding in 2003, SAK Environmental has helped a variety of clients including industrial, manufacturing, government, construction, A/E and real estate developers, manage complex environmental and hazardous material challenges.
Though the economic climate has changed over the past 10 years, the quality of service and the integrity of SAK Environmental employees have not changed.  Reaching the 10 year milestone is a significant accomplishment.  We have changed over the past ten years.  Our experiences, our successes and even our occasional missteps have helped us to become who we are today.  We are excited to see where the next ten years takes us and hope that you will be part of that journey.
Other SAK Environmental News:
Staff Updates
Teri Demers
Project Environmental Engineer, joined the company in March and has already played a key role in construction support & military projects.
Cameron Po
Permanently joined our staff as an Engineeer/Engineering Technician, after completing his BS degree in Civil Engineering at UMass Lowell.  Cam has transitioned smoothly from an intern to a staff engineer supporting projects in the office and in the field.
Sherry Albert
Recertified as a Toxic Use Reduction Planner (TURP).
Steve Dowaliby
Named Due Diligence coordinator.
Susan Boyle
Resumed her role as a Notary Public.
Maureen Sakakeeny
Named to the Board of the Merrimack River Watershed Council.