Solid Waste Regulatory Changes
The Massachusetts DEP's Proposed Asbestos & Solid Waste Regulation reforms concluded public hearings last month. The proposal to streamline 310CMR 19.000 includes standardizing and expanding the solid waste programs use of third party inspectors at solid waste management facilities.
Concurrently, MA DEP extended its deadline for comment on its Revised Solid Waste Master Plan to March 1st.  Read more… this link is broken
For more information about solid waste services or third party inspection programs, contact Steve Sakakeeny at 978-688-7804 or ssakakeeny@sakenvironmental.com
HazMat Survey at Brownfield Site in Holyoke, MA
SAK Envi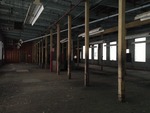 ronmental performed a Hazardous Materials Survey on the 158,000 sf Hart Wool Combing  mill as a subcontractor to Nobis Engineering on an US EPA contract. The building was originally utilized as a wool combing operation to support the local textile industry, and is slated for mixed use re-development.  Read more…
Brightfields a Reality at Methuen's Huntington Landfill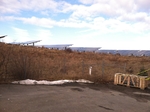 The concept of "Brightfields," turning closed landfills into renewable energy generators, is one gaining much interest locally and around the country.  In Methuen, MA this concept is coming to fruition, assisted by SAK's early involvement in the project's site feasibility.   Read more…
SAK Principals present on NPDES Permitting and Brownfields Remediation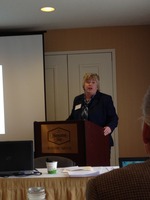 SAK Environmental's Principals spoke at the continuing ed seminar entitled "Environmental Compliance for Building Professionals" on the subject of NPDES storm water program and Brownfields site assessment and remediation.   The Natick, Massachusetts seminar was geared to issues of concern for architects, engineers, and construction professionals in New England.  Read More…
SAK Environmental Certified as DBE in NH

SAK Environmental was recently certified as a Disadvantaged Business Enterprise (DBE) for Environmental Consulting and Engineering by the State of New Hampshire.  SAK Environmental's certification may be helpful for clients seeking to meet their diversity goals, while receiving practical advice, high quality technical analysis and responsive and flexible service from experienced engineers and scientists.
2013 Annual Compliance Deadlines
March 1
Hazardous Waste Biennial Reporting
Hazardous Waste Recyclers Annual Reporting
Annual Hazardous Chemical Storage (Tier 2 Reporting)
April 15
Air Emission Reporting for Operating Permit
Greenhouse Gas Reporting
May 15
Air Emissions Reporting for Non-Operating Permit & Triennial Filers
June 3
Air Emission Reporting for Triennial Filers
July 1
SARA/TURA Toxic Use Reporting
July 15
Air Emissions Reporting for Triennial Filers