SAK Environmental is pleased to announce that Stephen J. Dowaliby will coordinate environmental due diligence within the company's real estate services group. Services include:
ASTM Transaction Screens,
ASTM Phase I Environmental Site Assessments compliant with USEPA All Appropriate Inquiry (AAI),
Phase II sampling programs, and
Hazardous material building surveys (asbestos, lead paint, mold, PCBs etc.)
Contaminated Soils Management.
We can help!
SAK Environmental's team of due diligence specialists is focused on understanding and meeting the needs of real estate and development.  The team includes engineers and scientists trained in due diligence investigation, and licensed in waste site cleanup and hazardous building materials assessment. To request a quote or for assistance in determining the level of due diligence to best meet your needs, contact Stephen Dowaliby at 978-688-7804 x-119 or sdowaliby@sakenvironmental.com.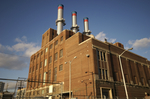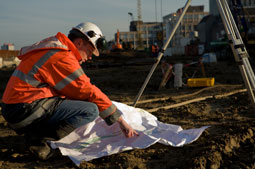 About SAK Environmental LLC
SAK Environmental is a privately owned environmental consulting business founded in 2003 and based in North Andover, Massachusetts.  We specialize in pollution assessment and remediation, sustainable development, environmental support during construction, and environmental permitting and compliance.  Our approach is to deliver technically sound advice and practical solutions enabling our clients to proceed with their initiatives with confidence and peace of mind.  We strive to promote sustainable development and environmentally compatible business practices to allow business, industry and communities to thrive. SAK Environmental is SDO WBE & DBE certified and serves all of New England.