Permitting & Compliance
Nov 15, 2022
Updates In Environmental Site Assessment For Commercial Real Estate
In December 2021, by the American Society for Testing & Materials (ASTM) released an update to the "Standard Practice For Environmental Site Assessments: Phase I Environmental Site Assessment Process" on commercial real estate. The new Standard (1527-21) included clarifications over the old Standard (1527-13). Notable updates under the new Standard include:
Revised Definition of Recognized Environmental Condition (REC) that now clearly directs an environmental professional to consider the likely presence of hazardous substances or petroleum, and the likely release to the environment as a REC. This change allows the environmental professional to exercise professional judgement to declare a REC on high risk use land uses even though there is no direct evidence of a release a the site.
Support for Controlled Recognized Environmental Conditions (CREC). The new Standard requires the report to include the environmental professional's rationale for a CREC conclusion, in addition to including copies of the underlying regulatory documentation supporting that CREC conclusion. An example CREC would be an environmental deed restriction or deed obligation to operate a sub slab vapor depressurization system. This change is beneficial for prospective purchasers to identify any continuing obligations required to maintain an remedy after taking ownership of the property.
The new Standard defines Significant Data Gap as one that "affects the ability of the environmental professional to identify a recognized environmental condition". An example includes an inaccessible building.
Clarification that emerging contaminants, which are

substances that may pose a risk to human health or the environment but are not currently defined as hazardous substances under CERCLA, are not covered under the Standard unless the emerging

contaminant later becomes classified as a hazardous substance under CERCLA. This is exactly what is happening with per- and polyfluoroalkyl substances (PFAS)substances which have received national attention in recent years. On September 6, 2022, the USEPA proposed the adoption of two PFAS compounds Perfluorooctanoic Acid (PFOA) and Perfluorooctanesulfonic Acid (PFOS) as CERCLA hazardous substances. The adoption of additional PFAS are expected in coming years.
ASTM E1527-21 and EPA All Appropriate Inquiry
In March 2022, the USEPA issue a final rule approving ASTM E1527-21 as an additional Standard meeting the All Appropriate Inquiry (AAI) component for potential liability protections under CERCLA; however, approval of the new Standard for AAI reliance was rescinded in May 2022 due to adverse comments. A ne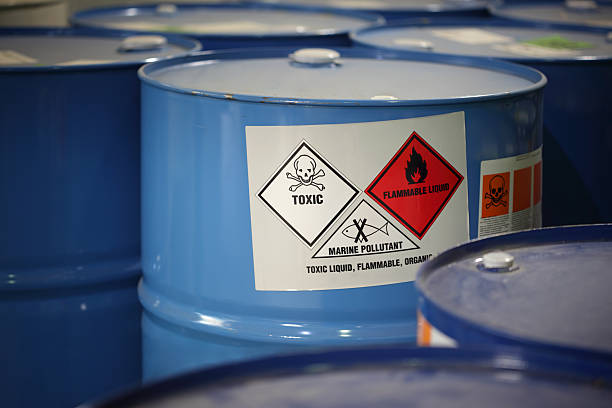 w EPA rule regarding AAI's reliance on ASTM E1527-21 is expected by the end of 2022, and reliance of ASTM E1527-13 to satisfy AAI should continue in the interim although incorporating both standards is acceptable.
Do These Changes Really Matter?
Yes! A Phase I environmental site assessment is a semi-quantitative environmental risk management tool that relies on the collection of data from multiple sources and translates it into risk that is understandable to stakeholders in commercial real estate. Refinements to the ASTM Standard E1527 continue to improve the collection and interpretation of data by the environmental professional with the goal to produce conclusions that are reliable and consistent across the commercial real estate industry.
How Can SAK Environmental Help?
SAK Environmental LLC provides a wide range of expertise to support commercial real estate, and mergers and acquisitions. Our services include:
ASTM compliant Phase I and Phase II environmental site assessments for commercial real estate transactions;

Soil, groundwater, and vapor intrusion design and remediation;

Massachusetts Licensed Site Professional Services;

Multimedia compliance audits
Contact us at info@sakenvironmental.com or our contact page here.