Knowledge, Trust, Relationships
Stephen A. Sakakeeny, LSP, CPG, CHMM, AD, TPI
Principal
Mr. Sakakeeny is a founding principal at SAK and brings 35 years of diversified experience in environmental management. In his current role, Stephen ensures proper allocation of resources and quality to help clients manage their environmental strategies. Having always been in environmental consulting, Stephen has performed projects across the United States for industry, government, investment, and construction. His experience includes federal and state waste site cleanup and permitting, and audits. Stephen also leads business development efforts for emerging markets such as geothermal, enhanced recycling, and COVID-19. Mr. Sakakeeny is a Massachusetts Licensed Site Professional, Massachusetts Asbestos Designer, Certified Professional Geologist, Certified Hazardous Materials Manager, and Licensed Third Party Solid Waste Facility Inspector. Prior to joining SAK, Stephen worked at GEI, CDM (now CDM Smith), and smaller engineering firms. He has B.S. in chemistry and geology from Tufts University, and a M.S. in Hydrogeology from the University of New Hampshire. When not working, Stephen enjoys his family, exercising, and his dog Sofia.
---
Maureen Walsh Sakakeeny, PE, LEED AP
Principal
Ms. Sakakeeny is a principal advisor to SAK and brings 35 years of diversified experience in civil engineering and program management. In her current role, Maureen guides the firm to successfully perform in horizontal and vertical construction projects. Her experience includes environmental planning and investigations, engineering design, transportation, military projects, construction management, and consulting on sustainable development, renewable energy, and brownfields. Maureen is a Registered Professional Engineer, and LEED AP. Her commitment to engineering extends to both the private sector and academia. Prior to joining SAK, she worked at MassDOT, Metcalf & Eddy (now AECOM), Edwards & Kelcey (now Jacobs). She held adjunct teaching positions at UMass Lowell and Merrimack College, and most recently was Assistant Dean of Science and Engineering at Merrimack. Maureen has a B.S in Civil Engineering from Tufts University and a M.S. in Transportation Engineering from UMass Lowell. When not working, Maureen enjoys her family and anywhere near the ocean.
---
Pendra Bell
Business Manager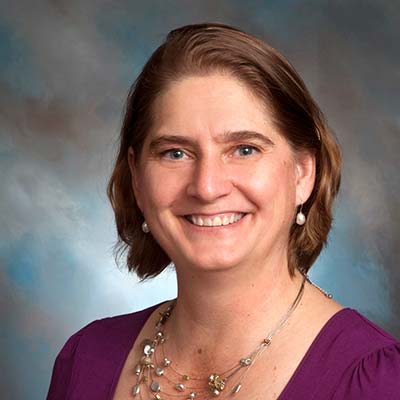 Ms. Bell is the Business Manager brings over 25 years of experience in business operations, accounting, and office administration. In her current role, Pendra is responsible for contracts management, ensuring accurate project accounts and billing, and general office administration. She also manages SAK's IT and communications that securely manage client data and deliver our work products. Prior to joining SAK, she has worked in military defense, software and manufacturing, and non-profit organizations. Pendra is a U.S. Air Force Veteran serving in the Middle East and Washington DC. She holds a B.S. in Business from Emmanuel College, and A.A.S. in Information Science from the Community College of the Air Force. When Pendra is not working, she spends time with her family, gardening, biking, and weaving and embroidery.
---
Meghan Emmert, AI, APM, AMP
Project Manager
Meghan Emmert is a Senior Project Manager and brings 17 years of environmental assessment and remediation experience. In her current role, Meghan manages resources and ensures quality execution of daily operations by technical personnel and on-time delivery of work products to clients and regulatory authorities. Her experience includes remediation and investigation at contaminated petroleum sites ranging from small gasoline stations to large refineries and chemical storage facilities. She also oversees HazMat building and indoor air quality services involving asbestos, mold, PCBs and solvents. Meghan has managed projects throughout New England and New Jersey for government, commercial and industrial clients. She is responsible for all technical SOPs at SAK, including development of new ones for emerging Per- and Polyfluoroalkyl Substances (PFAS) contaminants. Ms. Emmert is certified in Asbestos Project Monitoring and Asbestos Management Planning. Prior to joining SAK, Meghan worked at regional and national civil and environmental engineering firms. She has an A.A.S in Ecology and Environmental Technology from Paul Smith's College and a B.S. in Geology from the University at Buffalo. When not working, Meghan enjoys volunteering at the North Shore Community Garden, training for her next road race, and kayaking.
---
Derek DeCastro, AI, TRUE Advisor, TPI
Environmental Scientist
Mr. DeCastro is an Project Environmental Compliance Specialist with 5 years of experience in environmental compliance. Derek oversees facility compliance for a wide range of clients in storm water, air emissions, toxics us, tanks, solid waste and hazardous waste. Mr. DeCastro is a Massachusetts Certified Asbestos Inspector, Certified TRUE Zero Waste Advisor, and Licensed Third Party Solid Waste Inspector, Qualified SWPPP Preparer, and Inspector. Before joining SAK, Derek served as a HazMat Compliance Specialist at American Tower Corporation, providing compliance support for remediation, environmental permitting, and hazardous materials management projects in the Southwest United States. He has a B.A. in Environmental Studies and Sustainability from Merrimack College. In his free time, Derek is an avid Boston Bruins fan and enjoys hiking, golfing, and traveling.
---
Brendan Clune, AI, APM
Project Scientist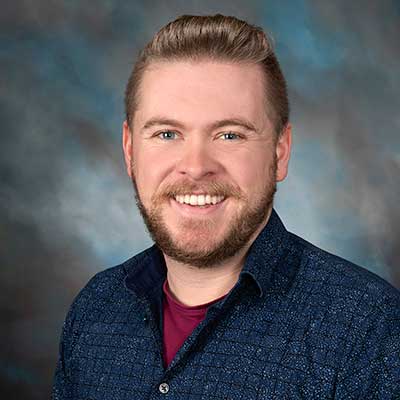 Brendan has 5 years of experience in asbestos and environmental due diligence projects for State and Federal agencies. He manages field subsurface and building hazmat field programs, and preparing technical reports. Brendan is a licensed asbestos inspector, project monitor, and NIOSH 582 certified for air sampling and on-site analysis. Before joining SAK, Brendan was an environmental scientist at regional and national environmental engineering firms. He has a B.S. in Environmental Science from the University of Vermont. Brendan enjoys hiking, snow skiing and drawing and DJ-ing.
---
Kenneth Marks, AI, APM, QCISW, TPI
Senior Field Inspector
Mr. Marks is a senior field manager with over 25 years in environmental and construction administration and monitoring. In his current role, Ken leads field efforts in all phases of inspection, monitoring, testing, and record keeping at construction sites, landfills, remediation sites, and demolition projects. He has diversified experience at military and industrial sites fulfilling DoD, EPA, state, and corporate technical protocols. Ken is responsible for training and quality assurance on existing and new field procedures. Mr. Marks is a Massachusetts Licensed Asbestos Inspector and Project Monitor, Certified Compliance Inspector of Storm water, and Licensed Third Party Solid Waste Inspector. He is a graduate of the Institute for Environmental Education (IEE) Environmental Technician Hygienist Certificate program and holds multiple OSHA certifications. Prior to joining SAK, Ken worked at Nobis Engineering and in construction. When not working, Ken enjoys concerts and hiking.
---
John Coppenrath
Senior Field Inspector
Mr. Coppenrath is a senor field inspector with over 25 years of experience in construction and environmental inspection. In his current role, John is the primary inspector for waste ban and enhanced recycling at large solid waste management facilities. Prior to joining our company, he was a union millwright working on large and complex construction projects across the United States. John is a registered Waste Ban Compliance Inspector and holds multiple OSHA certifications. When not working, John enjoys kayaking the Charles River and the deep woods of Maine.
---
Paul A. Murphy, PE
Consulting Air Permitting Specialist
Mr. Murphy is a consulting air permitting specialist to SAK since 2003. In his current role, he manages all aspects of air emissions planning, permitting, treatment and commissioning. He has 35 years of experience and completed projects across the United States. Paul's work includes power plants, chemical plants, federal 'new source' and Title V operating permits, and minor commercial and government emission facilities. Paul helps emerging industries get approvals they need to operate and monitors emerging regulations such as PFAS and climate change. Paul is a Registered Professional Engineer. Prior to working with SAK, Paul held positions at EMCON and Eastmount Engineering (now Montrose). He has a B.S. in Mathematics from Dalhousie University, Nova Scotia, a M.S. in Chemical Engineering from Technical University, Nova Scotia, and a Masters of Education from Harvard University.
---
Peter K. LaGoy
Senior Risk Assessor Consultant
Mr. LaGoy is a consulting risk assessor and toxicologist to SAK since 2003. In his current role at SAK, he ensures accurate characterization of toxicological risks posed to human health and the environment from chemical releases. His work is the foundation to SAK's remedial recommendations. Peter is accomplished in his field having co-authored over 25 published technical papers. His experience has taken him all over the world to include ecological and human health risk assessments of petrochemical sites, Superfund sites, and radioactive waste. He is an expert to the utility industry helping them manage their former manufactured gas plants. Peter keeps track of emerging contaminant threats such as PFAS, and scientific changes to toxicity factors of existing pollutants. Prior to helping SAK, Peter worked at OHM. He has a B.S. and M.S. in biology from Georgetown University. He is an accomplished marathoner.
---